Step 1. Open the VMware Horizon Client and click on the 3 dashes in the upper right corner.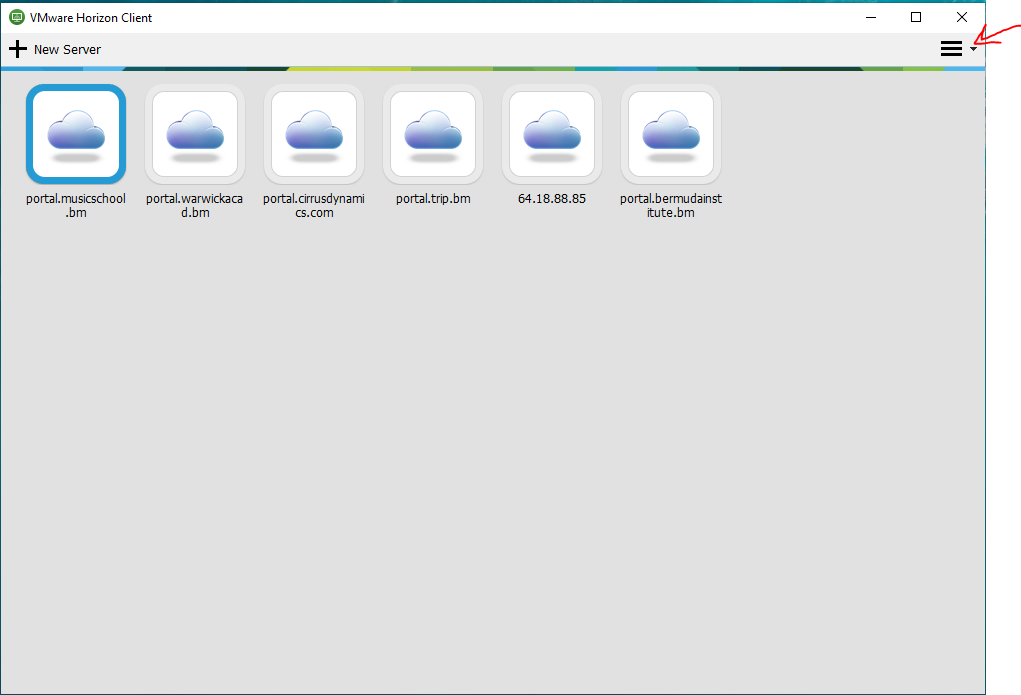 Step 2. Click the menu item "Software Updates"
Step 3. Click "Check for Updates". (The latest update eg. 5.5.x will be displayed if applicable.)
Step 4. Click "Download and Install"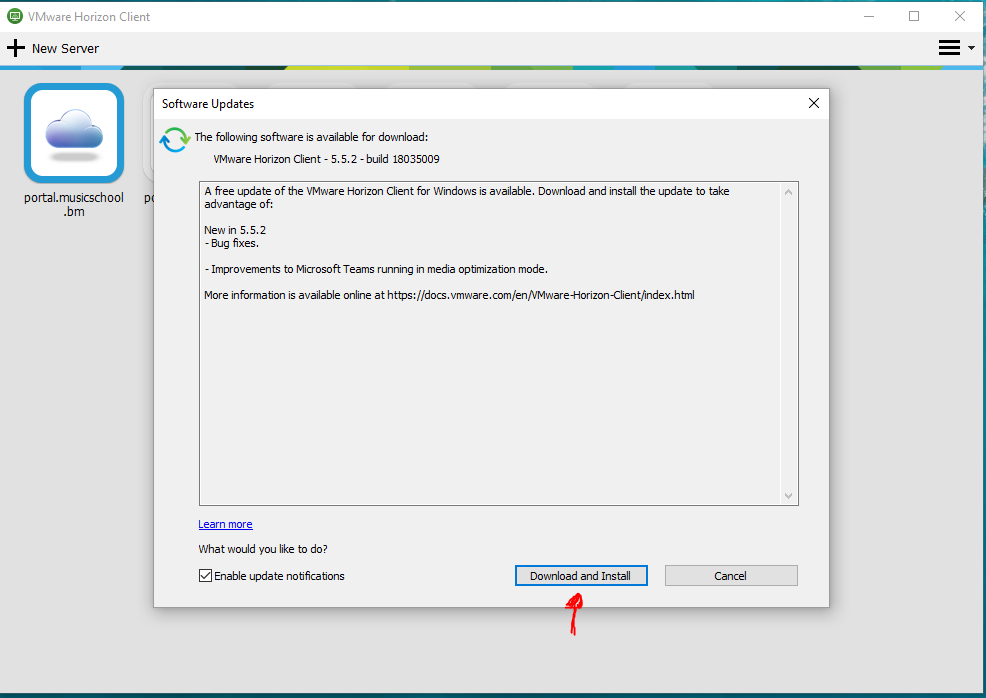 Step 5. When the download is complete, Click "Ok" to run the client update.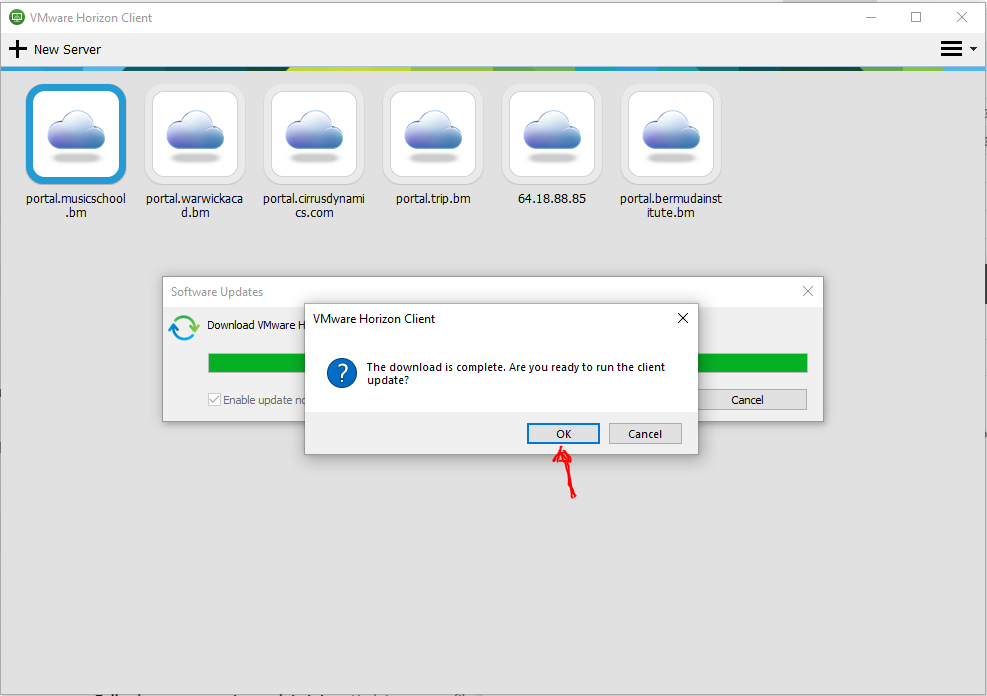 Step 6. Click "yes" if you are prompted for permission to allow the program to make changes to the computer. Note: You may need to provide an administrative users credentials to continue.
Step 7. Click "Agree & Update" when the VMware Horizon Version 5.5.2 window appears.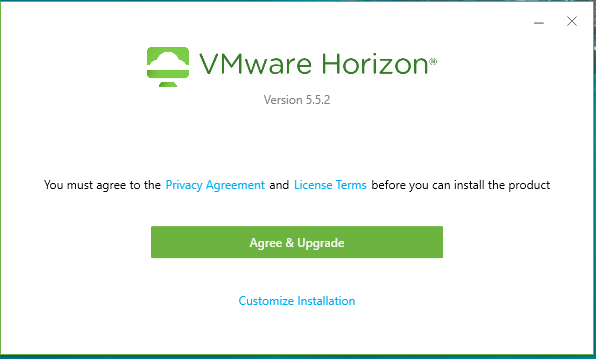 Step 8. Let the installation run...click "Finish" and then "Restart Now" when prompted.